So acid dye is Not Period, but I went and saw the Muppets and got inspired by all the fun Muppet-colored dye possibilities. Multi-colored rovings always remind me of Fraggles for some reason actually, usually not in a good way, but I think these turned out pretty well. For my first attempts at dying roving anyway, I'm pretty happy with the results. I think they will spin up into nice, good-Fraggle looking yarns.
I've got a total of 8 ounces in the each colorway, so there should be enough to so something of real significance with either color. Not a sweater, my dye pots aren't large enough for sweater quantities of roving anyway, but scarves and mittens and hats and things are certainly workable. Next up, more indigo! I need to do some cotton for my long-delayed Perugia towel project and some silk to compare the results.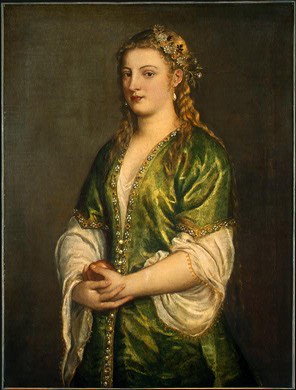 In sewing related news...not much going on other than knitting needle cases and bags, but I am working on a Venetian Turkish coat thing for our local Baroness for 12th Night. It's all a bit last minute, but I think it will turn out nicely. The only thing I'm a little worried about is the camica layer. I think (?) it's just a regular old camica, but I have not done a lot of research on 16th century Venetian clothing so I'm not really sure how this should be cut so that it's reasonably correct, looks like the picture, and will not result in any unfortunate wardrobe malfunctions (mostly the last one).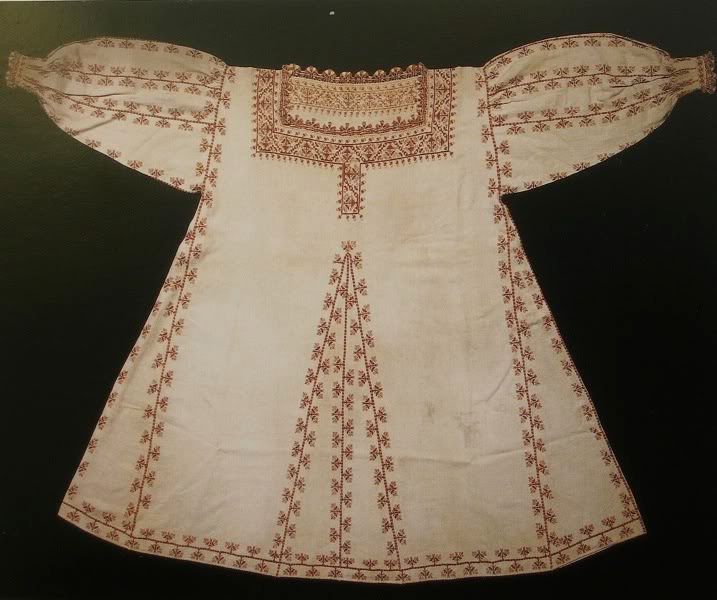 I know there is a surviving Tuscan camica from the same period that is square-necked and cut roughly the same way as your basic tunic, but with but pooffy sleeves. This seems like it might be a good way to go. The Titian painting does not seem to show a heavily gathered (or gathered at all) neck line on the camica, just some loose drapes as though the shoulders are pulled up further than they are meant to sit. With the squared neck and some judicious pinning to avoid any unfortunate and untimely slippage, I think the right affect could be achieved.